Several years ago, billboards were popular alongside highways throughout the State claiming that a first time DUI conviction will eventually cost the convicted over $15,000.00 in out of pocket expenses. Can this really be true? Surely this is just an advertising campaign created by law enforcement or the Mother's Against Drunk Driving to curb drinking and driving. Right?!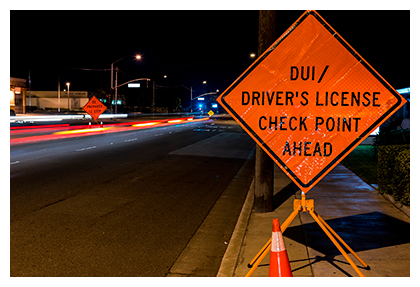 Here are some basic statistics of what a first time DUI out of pocket cost will be for a conviction in the State of California:
(1) A true hard charging DUI defense lawyer who has a solid reputation as a fighter will charge anywhere between $4,000.00 -  $7,500.00 as a pre-trial fee which does not include a jury trial. Providing the case cannot get resolved at the pre-trial level, then that same attorney will charge the same amount, $4,000.00 - $7,500.00 as a jury trial fee. You can do your own calculations based on these numbers. So, for the sake of a nice rounded figure to calculate, let's say that the case is able to get settled at the pre-trial stage and the Attorney cost out of pocket is only $5,000.00.
(2) Should a conviction occur, the court will impose fines and fees. The statutory minimum for a first time DUI is $390.00 but penalties and assessments are always added to this minimum statutory fine and fees which brings the grand total to around $1,900.00 just for the Court imposed fines and fees. 
(3) All those convicted of a first time California DUI will be required to attend and complete a three month (36 hours) State Approved DUI program. There are many providers in each and every City in the State and while people can choose from a number of programs with slightly different enrollment costs, a three month (36 hour) first offender's DUI program can cost about $500. Please keep in mind that this is the absolute lowest statutory program that a Judge can order to be completed. There are other more expensive and time consuming programs such as a first offender 6-month or 9-month alcohol program that cost much more than the $500.00 3-month program. These 6 and 9 month programs are imposed when an arrestee submits to a chemical test of their breath or blood and the results are above a .15 percent or a .20 percent. 
(4) In the 4 pilot county program of Los Angeles, Alameda, Sacramento, and Tulare Counties, a person convicted of a first-time California DUI must by law install an ignition interlock device in their vehicle for five months. Typically, a person can expect to pay about $100 to have the device installed in their vehicle and about $2.50 per day to lease the device, have it maintained, and keep it calibrated. This amounts to about $325.
(5) If an arrested person's vehicle is towed and stored at a police tow yard (which more often than not is owned by a police officer or his/her family member) after a California DUI arrest, that person can expect to pay at least $300 to have it released.
(6) When a person is finally eligible to have their California driver's license reinstated by the California DMV, they will need to pay $125 to the DMV as a reinstatement fee.
(7) Lastly, the absolute single highest cost following a California DUI conviction is the increase in automobile insurance premiums. In order to drive following a California DUI, the California DMV will require a person to file an SR-22 form available from any insurance company. This SR22 document certifies to the Department of Motor Vehicles that, notwithstanding the pending DUI case, a person's automobile insurance company will still insure them for California's minimum requirements for automobile insurance liability coverage. The exact amount it costs to maintain the SR-22 is impossible  to calculate because of a variety of factors such as gender, prior driving record, age, area and location of residence, and the rates of the specific insurance company. The amounts of increased insurance premiums are difficult to calculate, however, the number used by the 2014 Automobile Club's estimate for a 25 year old male over a 10 year period amounted to $10,150.00.
Therefore, adding up all of the above, the out of pocket costs of a first time DUI amount to $18,300.00. This is about as rough as an estimate as I can give as there are a number of other factors that contribute to the overall cost of a DUI. So please have that ride sharing app on your smart phone and at a minimum have the 800 numbers from at least two local taxi companies in your contact list on you cell phone too. Don't let a $100.00 evening of dinner and drinks turn into a $18,000.00 expense due to a DUI conviction. 
At Los Angeles DUI Lawyer, I have a deep understanding of California DUI law and of the effects DUIs have in the lives of my clients. I work diligently on behalf of my clients to achieve  the best possible outcome to their DUI case so as to minimize the costs and expense that a DUI imposes. For a free legal consultation, call us 24/7/365 at 424-281-3020.